Your Distance Learning Assignments will be posted here. Please be sure to follow the instructions given.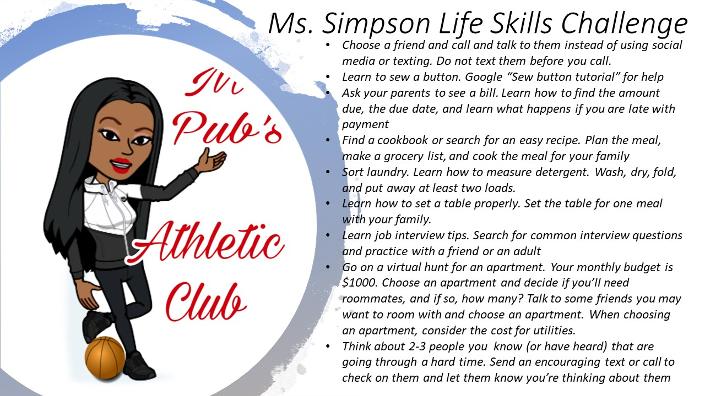 April 24, 2020
7th and 8th Graders will complete the same assignments.
There are two parts to the assignment. Read the article. In the comments of the post on Google Classroom:
Write one question you'd like to ask about teen alcohol use.
Respond to one of your classmates questions. Please use logic and professionalism when responding. Don't make jokes, or comments that are offensive. This is an open, respectful conversation. Keep it that way.
When you've completed both parts of the assignment, send me a private message that says "Done."
7th and 8th Graders will complete the same assignment for the week of April 6-April 10. Read the article and write 6 sentences describing what you read.
March 30-April 3
Watch the video below and answer the questions found in Google Classroom